Magnetic & AV Conference Room Zoom Capsule - Magnetix
- Innovative universal solution compatible with any tablet
- Designed for Audio Video Conference Rooms and Telecommunication applications
- Continuous Charging While Mounted
- Weight Balanced Base
- Can Be Bolted to the Surface


From £127.60 You save 0 (0%)
Magnetic & AV Conference Room Zoom Capsule - Magnetix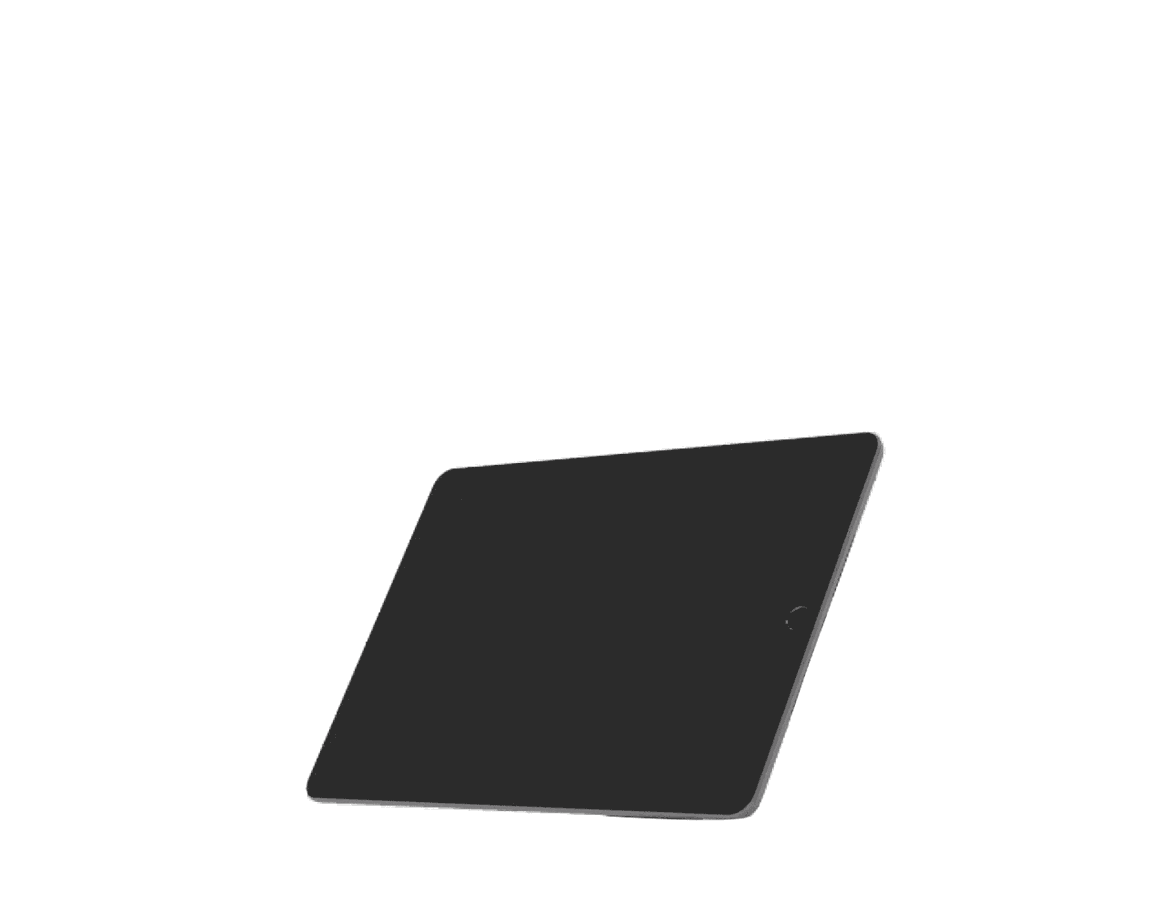 Easily switch between portrait and landscape modes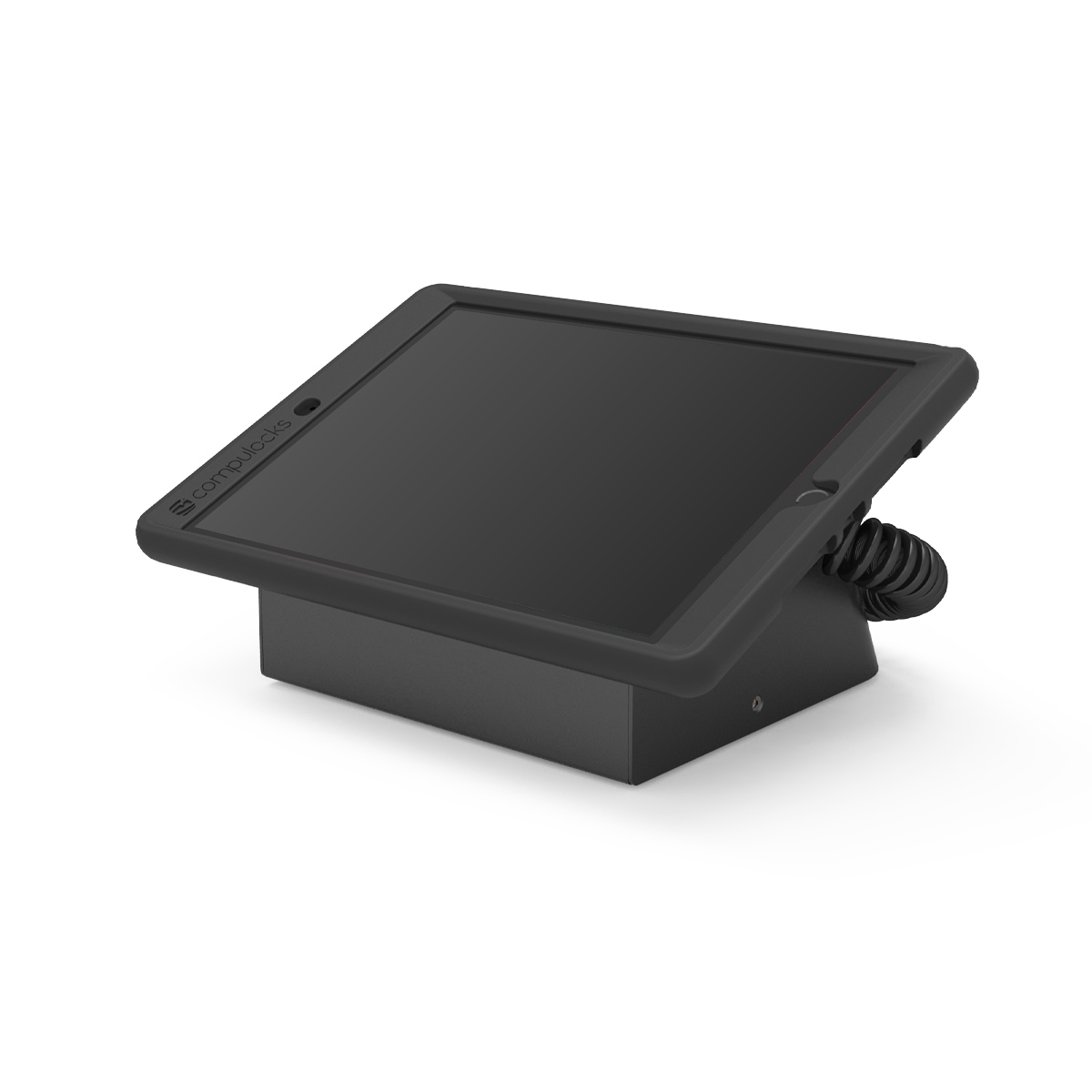 High-grade aluminum stand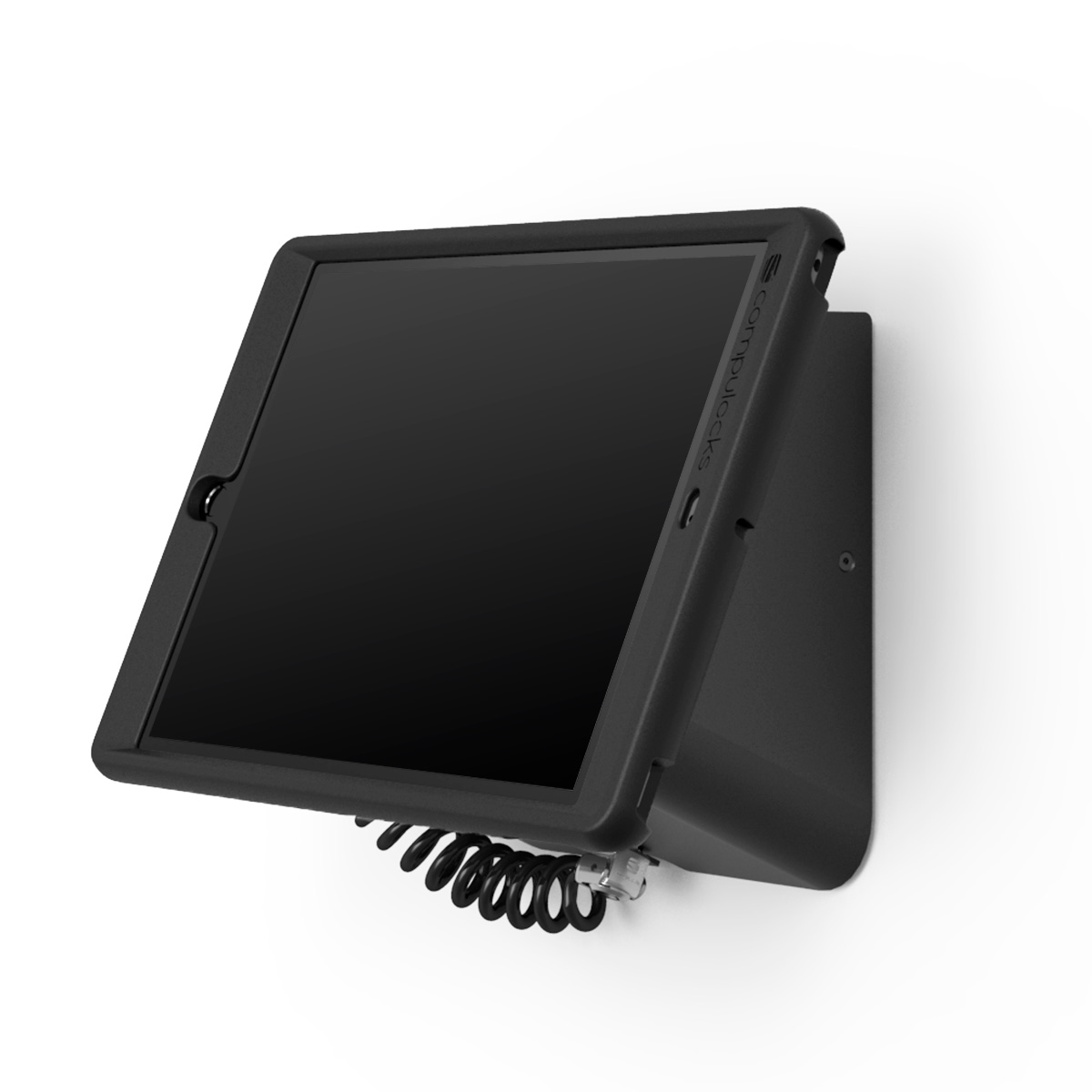 Wall mount option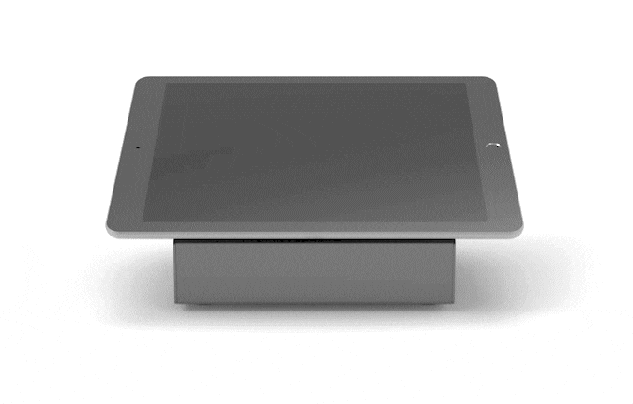 Optional swivel base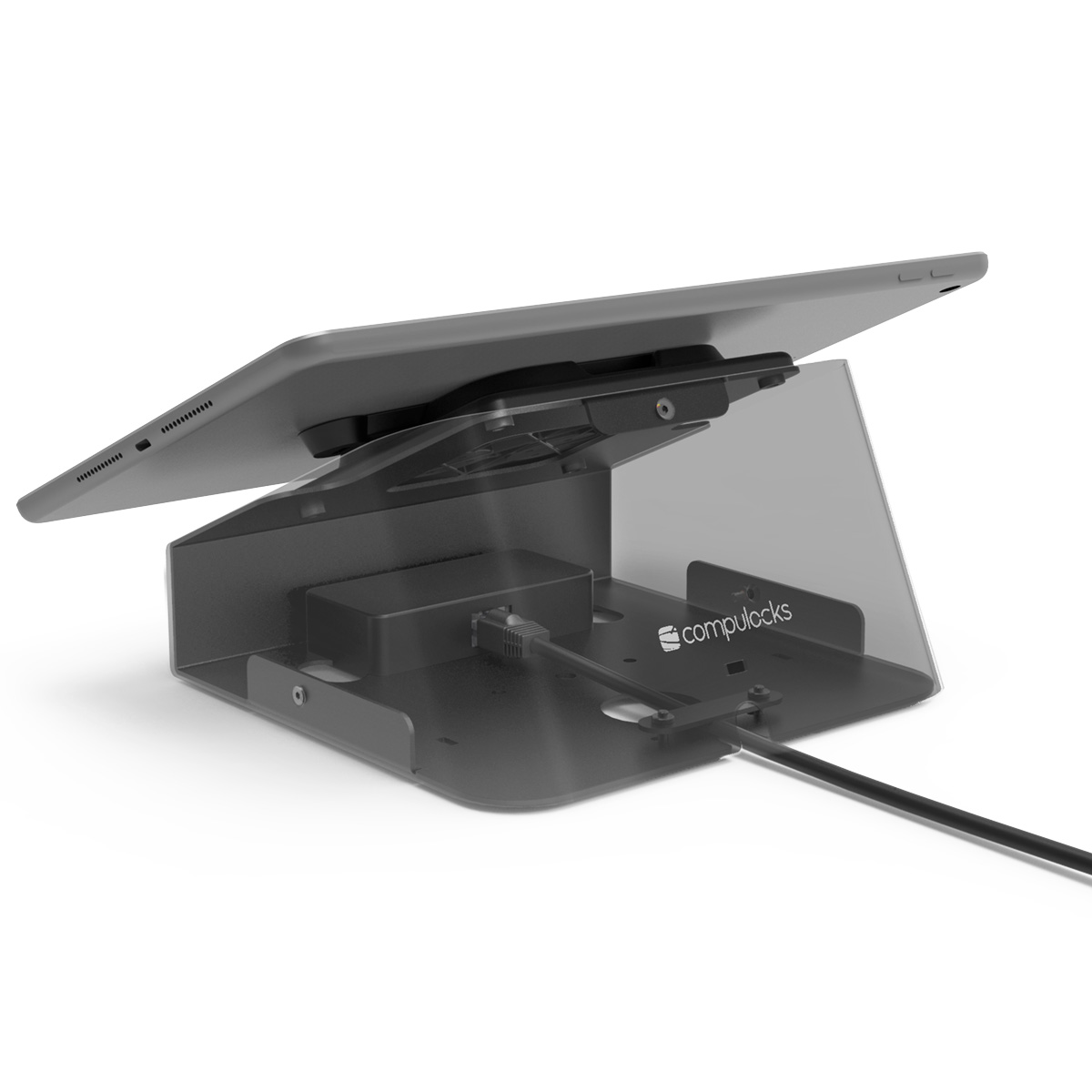 Cable management
100x100 VESA mount
Bring flexibility to your business and checkout process with this unique tablet display and security solution. Magnetix is an all-in-one universal solution that works with all tablets and iPads brands and sizes, and enables you to display, secure, and hold the tablet by hand.
Thanks to a unique customer-oriented design, the Magnetix enables to lift and hold the tablet, while it is secured to its base with a cable-lock. This provides a comfortable and elegant way for businesses to easily interact with their customer, and enable them to read and sign papers, register, and perform many other self-services without the concern of stealth attempts.
The Magnetix Capsule kit consists of a 100mm VESA magnetic plate that offers an easy way to lift the tablet and dock it back to place, and a cable lock slot. The included cable-lock provides the necessary security, and the Capsule stand acts as an elegant and efficient way to display the tablet and hide its cables. The kit also includes an adhesive plate that is fixed on any tablet or iPad and attaches to the Magnets.
Its stylish design makes it discreet when the tablet is used off the stand and does not interfere with the user's experience. This extra mobility of the tablet enhances ADA (Americans with Disabilities Act) compliance, as it enables anyone to lift the tablet and hold it by hand or change its viewing angle.
Magnetix Capsule is an ideal way to upgrade your existing tablet display solution and customer experience for businesses that want to enable their customers to fill out forms, sign papers, register, and read agreements comfortably, saving valuable time and resources. It is highly recommended for businesses including Banks, Restaurants, Hotels, Healthcare services, Educational institutions, Self-service stands, etc.
Mount

Name

Sku

Compatible devices

Magnetix Mount

VHBMM01

Universal (Adhesive)

Capsule

Name

Sku

Compatible devices

AV Capsule - Black

341B

100mm x 100mm VESA Compatible Mount

Recommended: Add Edge Case to your tablet

Name

Sku

Compatible devices

Galaxy Tab A7 10.4" Rugged Edge Band

BNDTA7

Galaxy Tab A7 | 10.4"| 2020 | SM-T500, SM-T505

Galaxy Tab A 10.1" Rugged Edge Case - Black

BNDTA101

Galaxy Tab A | 10.1"| 2016 | SM-T580, SM-T585, SM-P580 (Pen), SM-P585 (Pen)
Galaxy Tab A | 10.1" | 2019 | SM-T515, SM-T510
Galaxy Tab Pro | 10.1" | 2014 | SM-T520, SM-T525

iPad 10.2" / iPad Air 10.5" silicon edge case - Black

BNDIP102

iPad (7th gen.) | 10.2" | 2019 | A2197, A2200
iPad (8th gen.) | 10.2" | 2020 | A2270, A2428, A2429, A2430
iPad Air (3rd gen.) | 10.5" | 2019 | A2152, A2123, A2153, A2154

Surface Pro 4-7 silicon edge band - Black

BNDSRFP4

Surface Pro 4 | 12.3" | 2015 | m3-6Y30, i5-6300U, i7-6650U

Galaxy Tab S2 8" silicon edge case - Black

BNDIPS2

Galaxy Tab S2 | 8.0" | 2015 | SM-T715, SM-T710, SM-T719N

iPad Mini silicon edge case - Black

BNDIPM

iPad Mini (3rd gen.) | 7.9" | 2014 | A1599, A1600, A1601
iPad Mini (4th gen.) | 7.9" | 2015 | A1538, A1550
iPad Mini (5th gen.) | 7.9" | 2019 | A2133, A2124, A2126, A2125

iPad 9.7" silicon edge case - Black

BNDIPA

iPad (5th gen.) | 9.7" | 2017 | A1822, A1823
iPad (6th gen.) | 9.7" | 2018 | A1893, A1954
iPad Air (1st gen.) | 9.7" | 2013 | A1474, A1475, A1476
iPad Air (2nd gen.) | 9.7" | 2014 | A1566, A1567

Recommended: Add cable to secure your tablet (£53.65)

Name

Sku

Compatible devices

Dual Head Coiled Cable Keyed Lock

CL02H

Universal (Compatible with standard T-Bar™ design lock slots)

Do Not Include a Cable Lock

NO-CABLE
We found other products you might like!